EYP SCAP extends its Leadership in the Safety & Control Engineering of Road Tunnels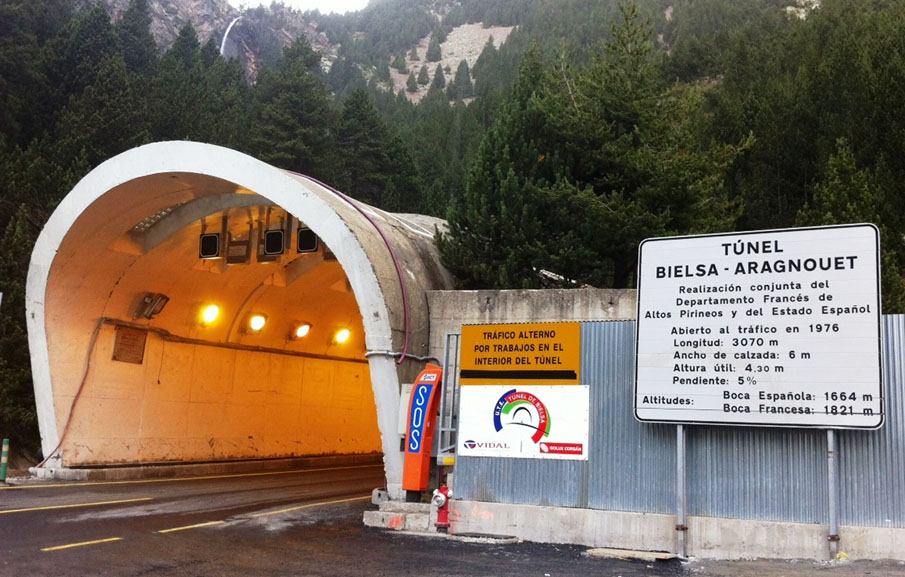 The "Bielsa-Aragnouet" Consortium selects the EYP SCAP technology to improve the safety of the Bielsa Tunnel.
EYP SCAP has recently been awarded the Control System update of the Bielsa-Aragnouet tunnel, one of the major road tunnels of the Iberian Peninsula with 3.070 meters of total length.
The Automation Department will carry out the integration through Siemens PLC´s of all signals that make up the different subsystems of the tunnel, such as Ventilation, Weather stations, CO, NO2 and Opacity measurement equipment, CCTV and Variable-message sign panels.
Likewise, it will program, install and commission the Siemens "WinCC" SCADA system, from which the complete remote control of the tunnel will be carried out.
During the year 2012, EYP SCAP has carried out projects of Control and Automation in different tunnels like Petralba (Huesca), Somosierra (Madrid), or Piedras Blancas (Santander).